Researchers have long ago identified the importance of credibility in leadership. Employees value credibility, just as knowledge workers require it as one of the main qualities in a leader. We should not be surprised that kids value credibility as well.
To Talk Like This and Act Like That
See on Scoop.it – Teacher Tools and Tips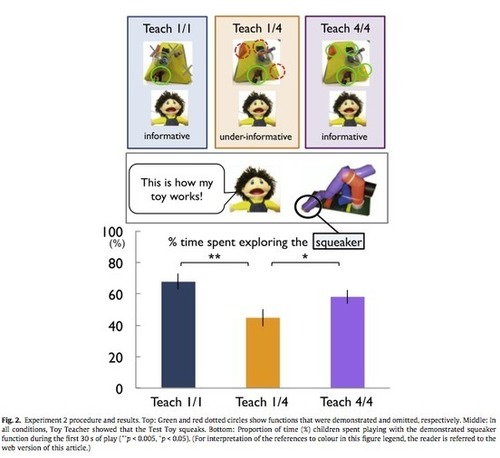 In a new study, kids gave lower ratings to teachers who left out key details about toys. And once misled, they inspected new toys more carefully.
Sharrock's insight:
Ryan Jacobs says, "Bottom-line: Explain the full-fledged functionality of Super Soakers to your kids or risk losing their trust forever."
See on www.psmag.com